Primi
Romaine, radicchio, red onion, celery, cherry tomatoes, pepperoncini peppers, sun dried tomatoes, provolone, chickpeas, Italian vinaigrette
$19
Romaine hearts tossed in house-made caesar dressing, topped with fried capers, white anchovies, and a side of fontina croutons
$18
Calamari, shrimp, squash, fried with a light panko batter, and spicy pomodoro dipping sauce
$22
Balsamic glaze, basil, extra virgin olive oil
$20
Blended meats, house made rustic pomodoro, parmesan
$18
Your choice of calabrian garlic or house buffalo, served with carrot ribbons, celery, and gorgonzola dolce dip
$18
Fried risotto croquettes with pomodoro
$18
Piatti
grilled 14 oz. NY strip with mascarpone mashed potatoes, seasonal vegetables with side of peppercorn sauce
$44
bucatini, house made rustic pomodoro and mozzarella
$26
bucatini, house made rustic pomodoro and mozzarella
$28
8oz chuck burger, romaine lettuce, brioche bun, and choice of parmesan truffle fries or side salad
Add cheddar, mozzarella, gorgonzola, sauteed mushrooms, tomato, caramelized onions, + $2ea.
Add bacon, + $3
$17
Sides
Spaghetti and house-made pomodoro sauce
$15
Mixed greens with house-made roasted tomato vinaigrette
$12
Pasta
House made fresh gnocchi with ricotta, roasted mushroom mix, green peas, brown butter and sage
$28
Orecchiette con Salsiccia
fresh orecchiette pasta with sweet Italian sausage and broccoli rabe
$26
pancetta, parmesan, cream, fried egg
$26
house made pappardelle, parmesan, pomodoro, carrots
$26
béchamel sauce, English peas, pancetta, truffle oil, panko
$26
vodka reduction with heavy cream, parmesan, pomodoro, caramalized onion, and crushed red pepper
$22
Spaghetti tossed in house-made pomodoro sauce.
Add 3 meatballs, + $8
$18
Wood-Fired Pizza
Prepared in our wood-fire oven with pomodoro sauce, fresh mozzarella, and basil
$20
Prepared in our wood-fire oven with pomodoro sauce, fresh mozzarella, and spicy calabrian salami
$22
White pie, prepared in our wood-fire oven with mozzarella, ricotta fresca, parmigiano, and provolone, drizzled with truffle honey and sprinkled with thyme
$25
Prepared in our wood-fire oven with pomodoro sauce, mozzarella, applewood smoked bacon, sun dried tomatoes, hot cherry peppers, and basil
$25
choose a pizza base from above with your choice of toppings below:
$2 each: Garlic,Extracheese,Extrasauce Green olives, Red onion

$3 each: Bacon, Farm egg, Anchovies, Kalamata olives, Sun-dried tomatoes, Cherry peppers

$4 each:Meatball,Arugulasalad, Mushrooms, Fennel sausage, Vegan mozzarella
$---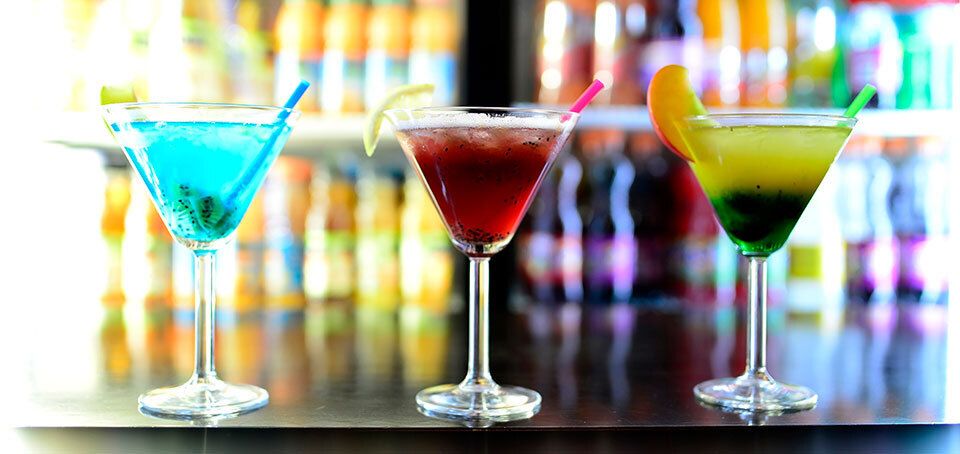 Isola features a full and lively bar will a full compliment of liquor, beer and wines.  An island favorite, Isola's bar is a fun place to have a drink or eat your dinner.  There is plenty of space including bar tables and long comfortable bar. 
Cocktails
Jalepeno Ginger Margarita
Jalepeño infused tequila, fresh citrus mix, ginger liqueur, orange liqueur, ginger beer
$18
Prosecco, elderflower liqueur, rose water, lemon juice, lemon twist
$18
Aperol, prosecco, orange slice
$18
Gosling's rum, ginger beer, lime
$18
Bourbon, demerara, angostura bitters, muddled cherry and orange
$18
Vodka, peach schnapps, lime
$18
Campari, sweet vermouth, sparkling wine
$18
Bourbon or rye, angostura bitters, amaro, black cherry 
$18
Dessert Cocktails
Vanilla vodka, kahlua, fresh brewed espresso 
$19
Vanilla vodka, kahlua, bailey's, fresh brewed espresso  
$19
Vodka, cacao liqueur, chocolate syrup, chocolate sprinkles 
$19
BEER & WINE
Sparkling
Champagne Brut Reserve Cuvée*
Veuve Clicquot, Champagne, France
$90
Rose
Juliette la Sangliere, France
$13
White
Bollini, Trentino, Northeastern Italy
$15
Red
Franco Amoroso, Alba, Italy
$16
Beer
Bud Light $6

Budweiser $6

Michelob Ultra $7

Narragansett $8

Guinness $9

Modelo $8

Heineken $8

Miller Lite $7

Brooklyn Effects $8 (Non-alcoholic)
Peroni $8

Montauk Wave

Chaser $9

Sierra Nevada Pale Ale $9

Miller High Life $7